CUSTOMER TESTIMONIALS
Hear the interesting stories from our lovely customers.
Es un gran regalo empacado con un paisaje.
Ni siquiera es necesario ver el contenido de la caja. El empaque es suficiente para alegrar el alma.
It is a great gift packed with a landscape. You don't even need to see the contents of the box. The packaging is enough to brighten the soul.
-Ana Gloria Álvarez Pedrajo.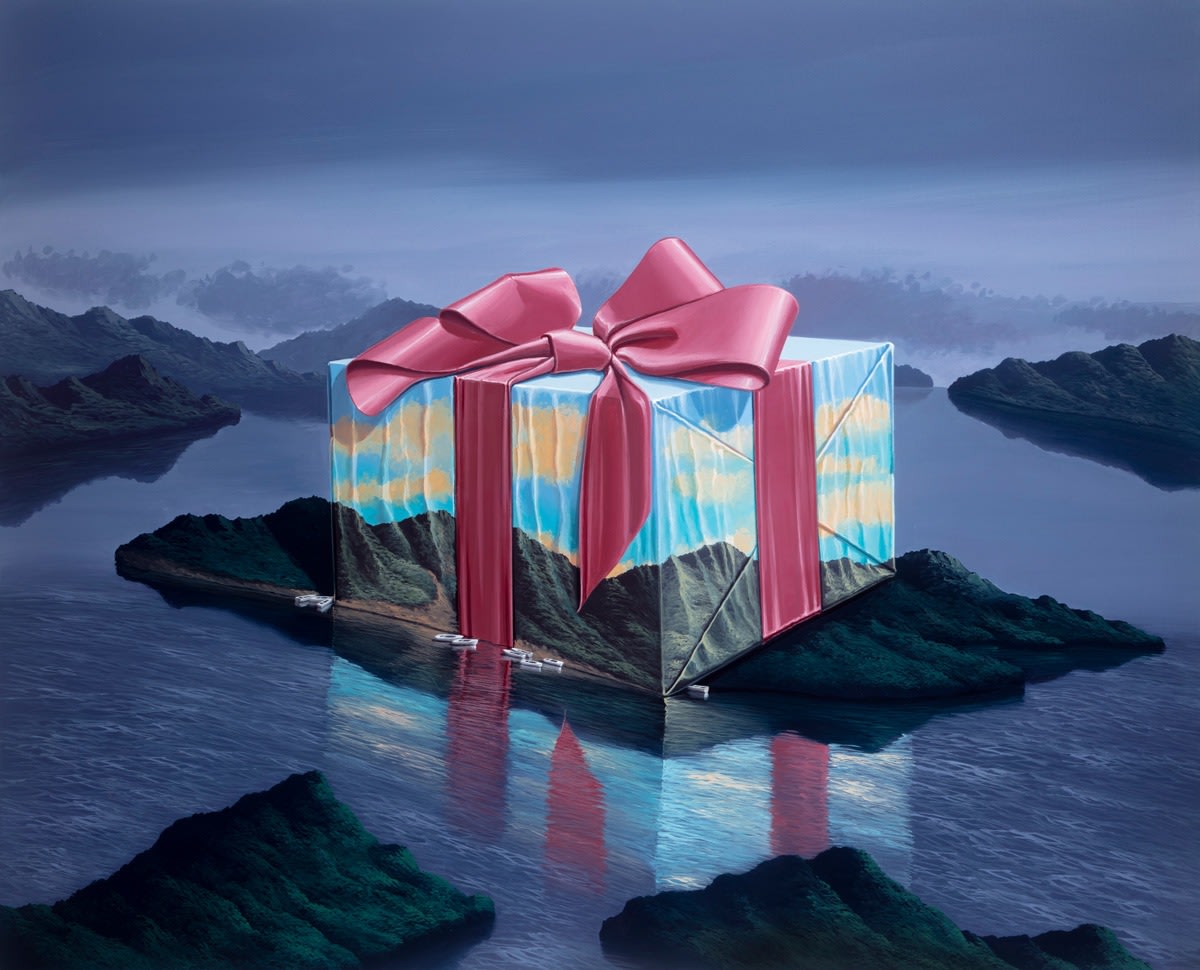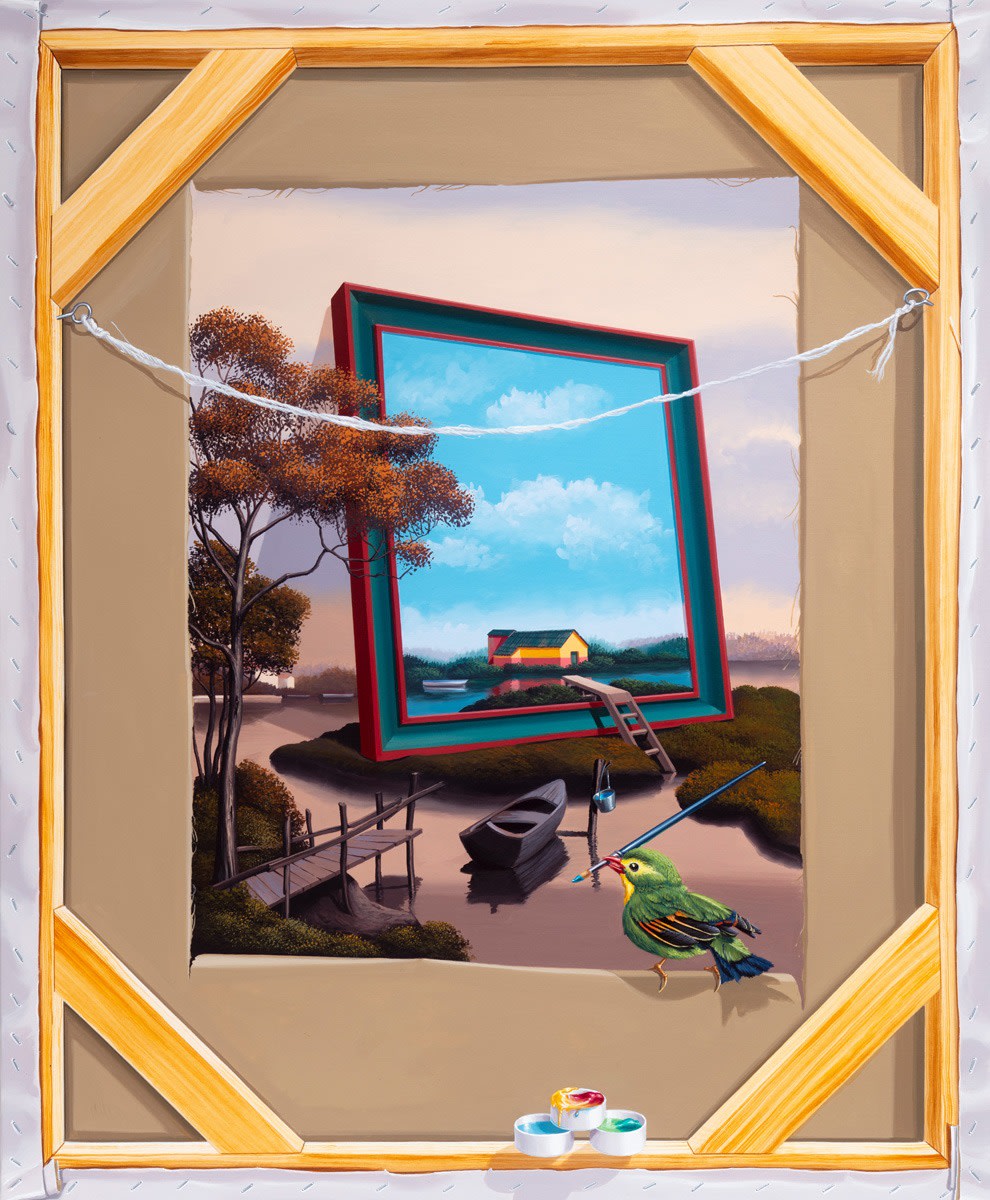 הציור שלך יחודי מאד מאד. הצייר של התקווה ממש לוקח אותי לבריאה של הקב״ה את העולם. איך הוא יצר אותו לפני 5780 שנה והוא ממשיך לתת בו צבע ועוד נגיעה כל יום. ממש ״ המאיר לארץ ולדרים עליה ברחמים ובטובו מחדש בכל יום תמיד מעשה בראשית״. רואים בציור שלך את החידוש של הבריאה עם הרבה רחמים נעימות וטוב.
אוריאל וורצמן
Your painting is very, very unique. The Painter of Hope, literally takes me to the Creation of the World. How God created it 5780 years ago, and He continues to give it color and more meaning every day.
Literally, illuminating the land and dreaming about it in mercy and goodness anew every day is always an act in the beginning." We see in your painting the renewal of creation with a lot of good mercy.
- Uriel Wertsman
Parecería que esas manos estuvieran gobernadas por un impulso metafísico de arrancar las apariencias, la mentira de ésta realidad de bastidores que nos rodea, para descubrir la sustancia, el ser, lo firme, lo que a pesar de todo no se destartala.
En la pintura de Volcovich encuentro este impulso, estás mismas ganas de arrancar o quemar la escenografía que hemos tenido por cierta para ir más allá, a un detrás que bien podría ser otra apariencia, pero que por lo pronto surge como una esperanza: como un horizonte que despierta en el espectador los deseos de huir...
Hay en la pintura de Volcovich, más allá de sus semejanzas con Magritte, del dominio de la técnica, de la aerografía y de ese azul que recorre sus cuadros como una voluntad de limpieza mística, un ojo que quisiera ver lo que existe detrás de la apariencia y una mano que puede pintarlo. Sus cuadros más recientes atestiguan verdaderos asomos hacia el más allá. Estamos ante lo que puede ser una nueva metafísica de la pintura".
- Oscar de la Borbolla (filósofo mexicano)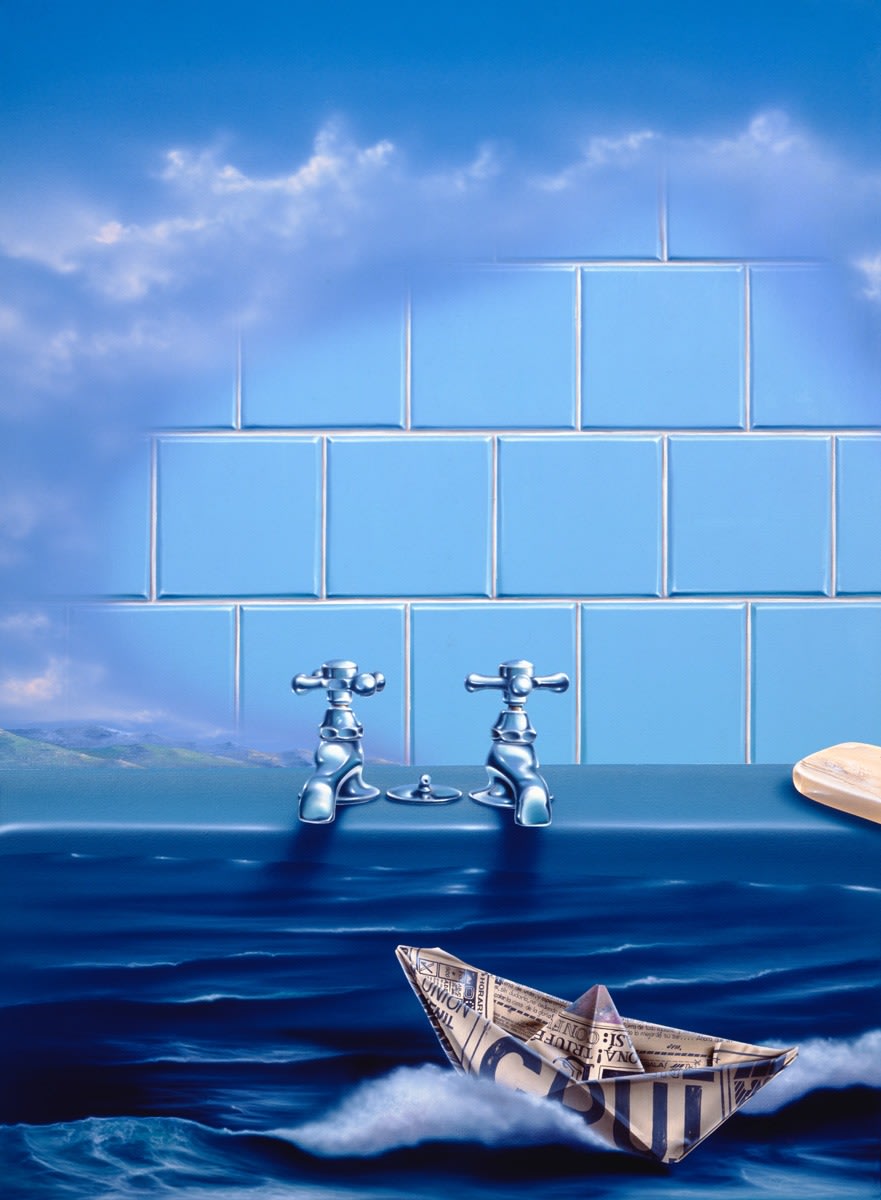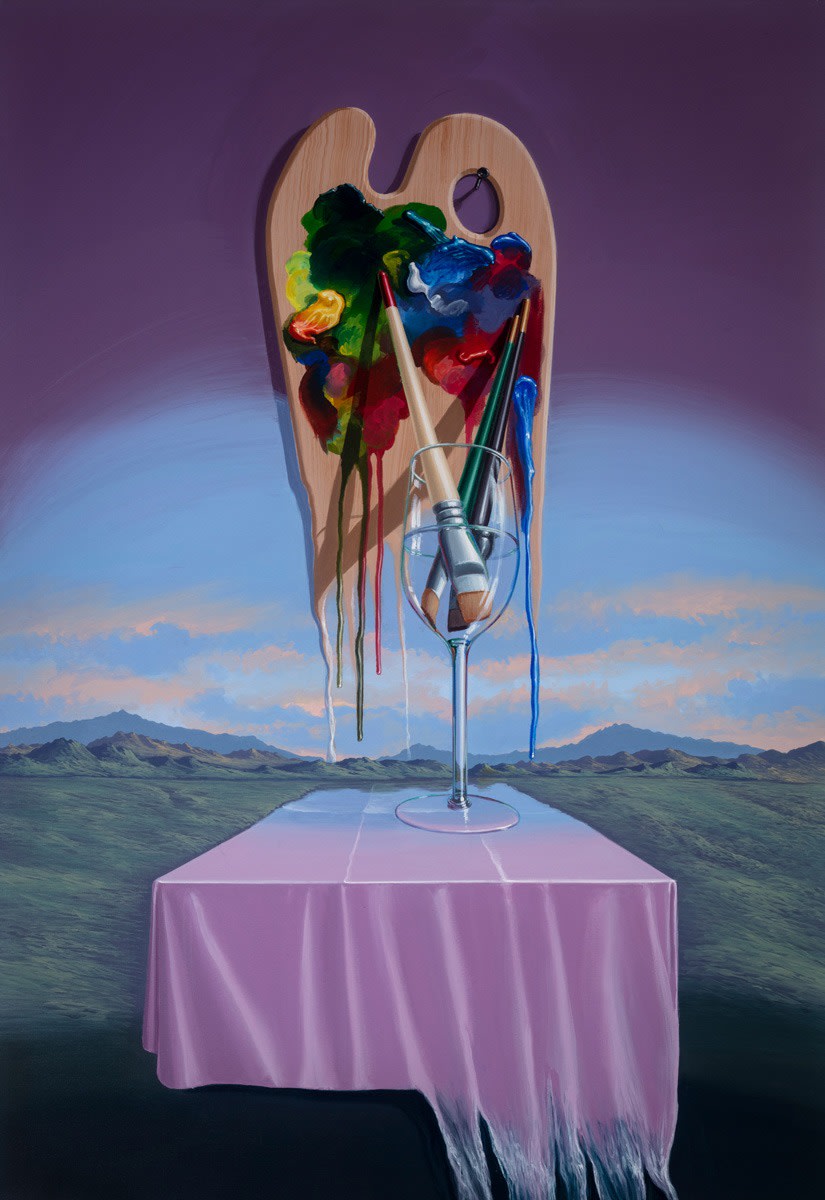 It would seem that those hands were governed by a metaphysical impulse to tear off appearances, the lie of this behind-the-scenes reality that surrounds us, to discover the substance, the being, the firm, that in spite of everything does not fall apart.
In Volcovich's painting I find this impulse, the same desire to start or burn the scenography that we have taken for certain to go further, to a behind that could well be another appearance, but that for now emerges as a hope: as a horizon that awakens in the viewer the desire to flee ...
There is in Volcovich's painting, beyond its similarities with Magritte, the mastery of technique, airbrushing and the blue that runs through his paintings like a mystical desire for cleanliness, an eye that would like to see what exists behind the appearance and a hand that can paint it. His most recent paintings attest to true glimpses into the afterlife. We are facing what may be a new metaphysics of painting".
- Oscar de la Borbolla (Mexican philosopher)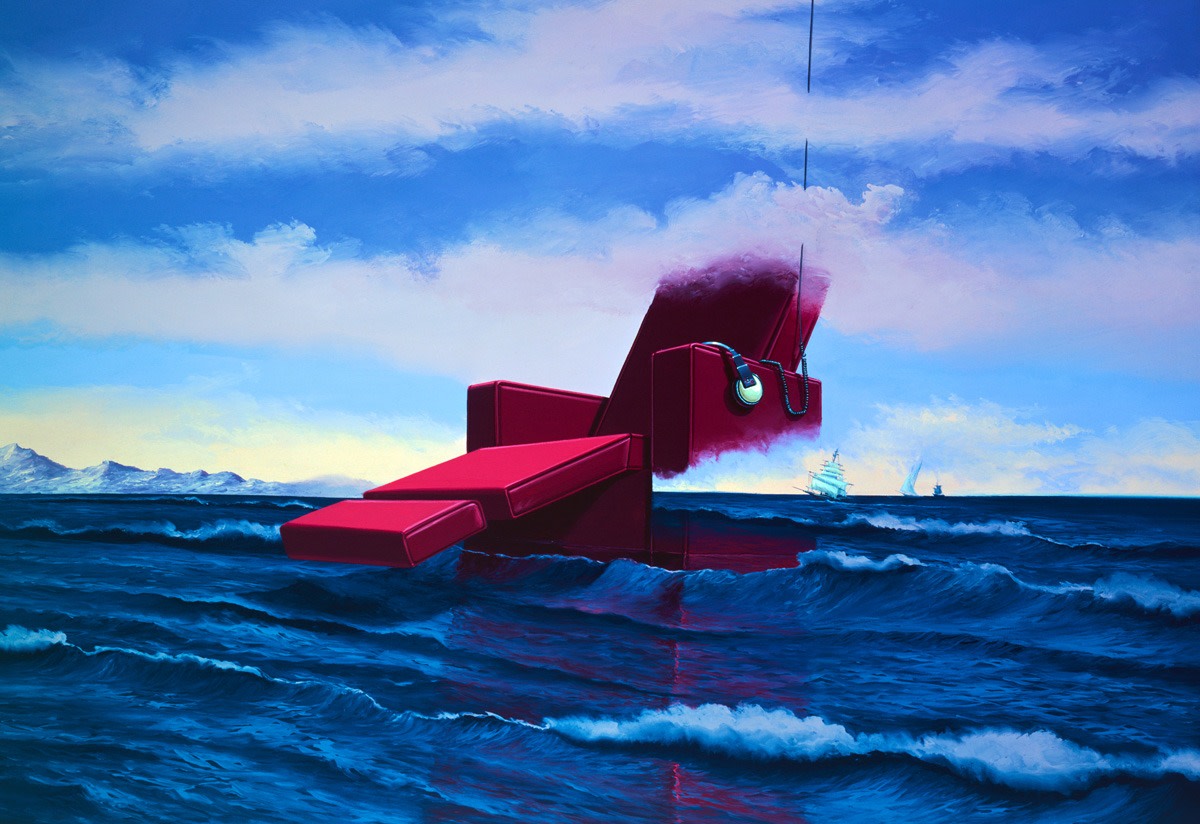 "En alguna ocasión le pregunté a Pepe Volcovich porque pintaba: él, casi a boca jarro me contestó lo siguiente: "Pinto por necesidad espiritual"; no podría explicarme la vida sin pintar".
Esta breve, lacónica y contundente contestación nos ayuda a conocer el tamaño del artista.
...Yo percibo a través de la temática de su obra, la presencia de un joven filósofo de la vida; y aún más: un ser imaginativo con mente futurista que obliga al espectador a sacar reflexiones de la obra.
Volcovich tiene sin duda, las llaves de la imaginación; ésto en un artista cuenta y mucho. Significa además, que es un ser libre y creativo, un especie de mago del color, que juega con la cromática con la misma facilidad que lo hace un niño cuando edifica castillos en la arena.
De alguna forma, Pepe Volcovich nos está transmitiendo su pensamiento al depositar en los lienzos sus conceptos estéticos. Por ello quizá la frase de Rubén Darío viene al caso: "La transmisión del pensamiento por el arte, cómo la transmisión de la vida, es obra de pasión y de amor"
- Lic. Eduardo Luis Feher (1995)
"On some occasion I asked Pepe Volcovich why he painted: he, promptly answered, "I paint out of spiritual necessity"; I couldn't explain life without painting".
This brief, laconic and forceful answer helps us to know the size of the artist.
... I perceive through the theme of his work, the presence of a young philosopher of life; and even more: an imaginative being with a futuristic mind that forces the viewer to draw reflections from his work.
Volcovich undoubtedly has the keys to the imagination; this in an artist counts a lot. It also means that he is a free and creative being, a kind of color magician, who plays with color with the same ease that a child does when building sand castles.
Somehow, Pepe Volcovich is transmitting his thoughts to us by depositing his aesthetic concepts on the canvases. For this reason, perhaps Rubén Darío's phrase is relevant: "The transmission of thought through art, how the transmission of life, is the work of passion and love"
Lic. Eduardo Luis Feher (1995)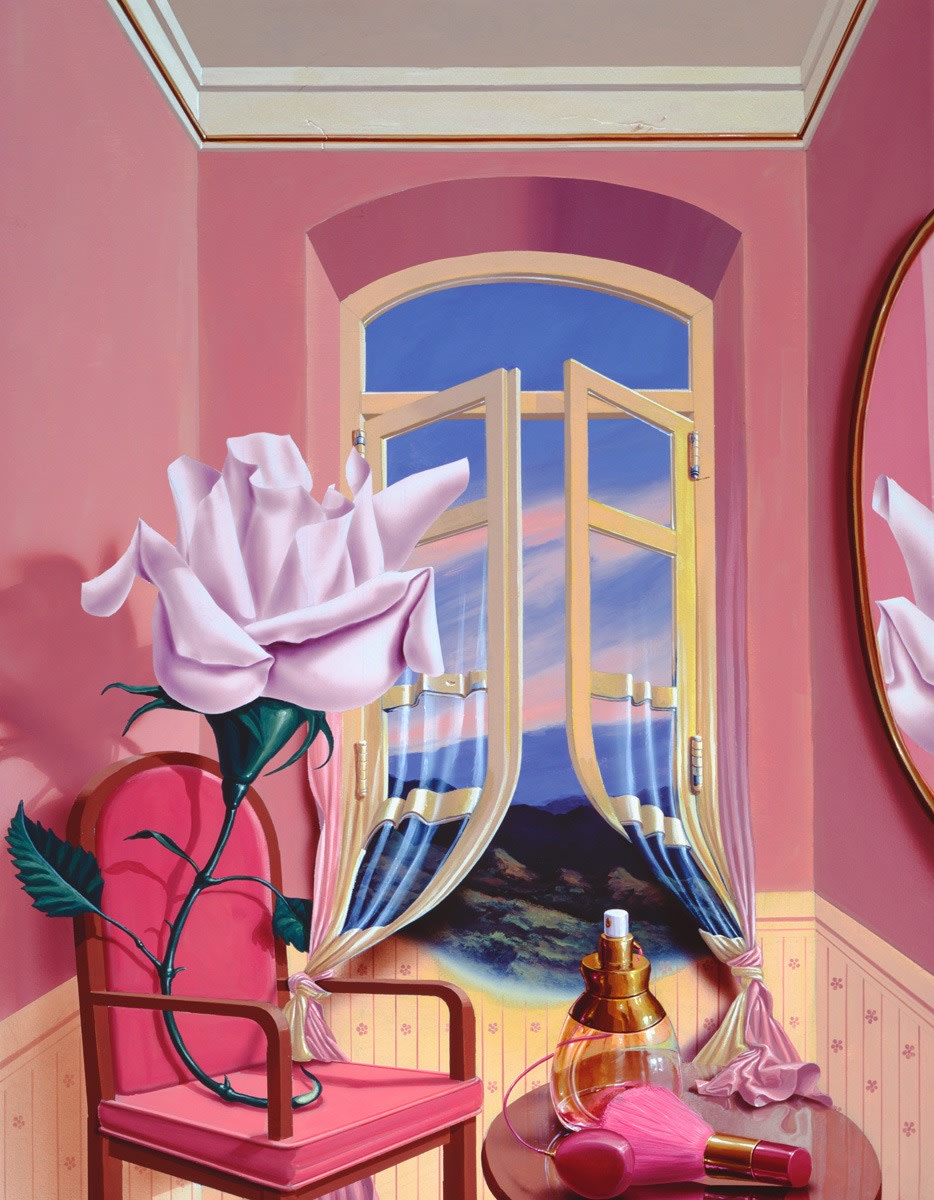 Pepe Volcovich: Arte que habla por si mismo. Luz convertida en arte.
Conceptos profundos que surgen de cuestionamientos visuales e interpretaciones que se plasman en pinceladas saturadas de color, para dar vida a lo que en la imaginación se resuelve de la realidad.
Sueños que se trazan en un lienzo y encuentran vida en las manos del artista.Testimonios de las facultades de una mente abierta en contacto y con lo pleno, lo perfecto.
Sencillez, fantasía y equilibrio en completa armonía. Quimeras de un hombre resuelto a dar lo que por facultad le pertenece y que por conciencia le obliga. Siempre con fundamento en el concepto de la esperanza, la obra de Pepe Volcovich es magia, subjetividad que se transforma en realidad, en un lienzo, las gamas de color e infinidad de sentimientos que hablan por sí solos"
- Marina Urías García.
Pepe Volcovich: Art that speaks for itself. Light turned into art.
Deep concepts that arise from visual questions and interpretations that are reflected in brushstrokes saturated with color, to give life to what is resolved in the imagination from reality.
Dreams that are drawn on a canvas and find life in the hands of the artist. Testimonies of the faculties of an open mind in contact and with the full, the perfect.
Simplicity, fantasy and balance in complete harmony. Chimeras of a man determined to give what by faculty belongs to him and which by conscience obliges him. Always based on the concept of hope, Pepe Volcovich's work is magic, subjectivity that becomes reality, on a canvas, the ranges of color and infinity of feelings that speak for themselves".